Is this mold in my home their fault?
October 20, 2006

10:31 AM

Subscribe
Do I have a case? Mold in the home and cable installation:
I know you are not my lawyer, and I will take nothing you write as legal advice. But if I were to call one, do you think I might have a case against the company that installed cable in my home about three years ago? This is a photo of how they wrapped the cable around the outside corner of my house: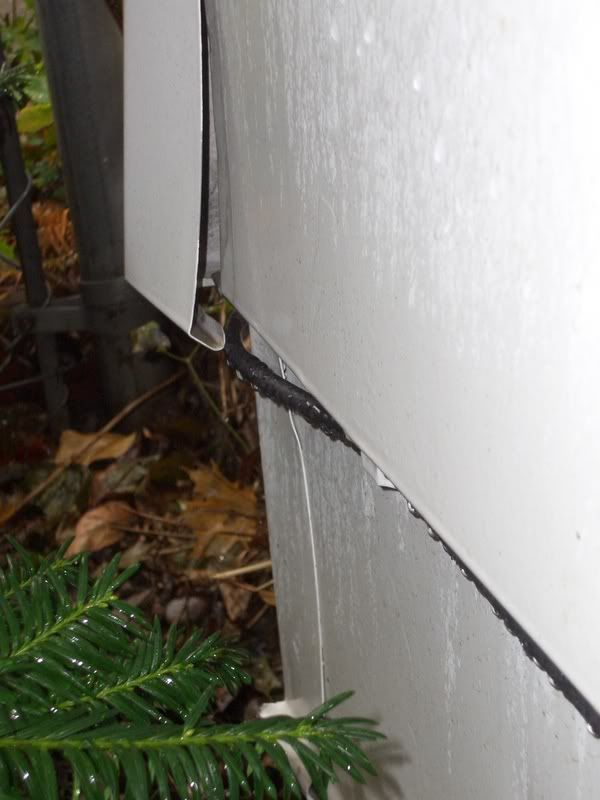 Behind that area where the flashing is lifted up, which happens to be my bedroom, there is mold rising up 3-12 inches above the baseboard for about 3-4 feet in either direction of that corner. I have not yet had an inspection or scheduled removal, as I just discovered the problem, but my best guess as to where the moisture is coming in would be that corner. Might I have a case against my cable company? If you have questions, please email moldonymous AT gmail DOT com.